So for the first time in cooking show history.(Well as far as I know.) I have finally seen some great vegetarian cooking on TV.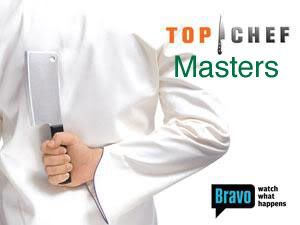 It seems that Top Chef Masters finally had a challenge worthy of my very picky pallet.
I have to note that I'm not in favor of censorship, but it does provide more challenges for those trying to get around these imposed barricades.
One example was Ren and Stimpy.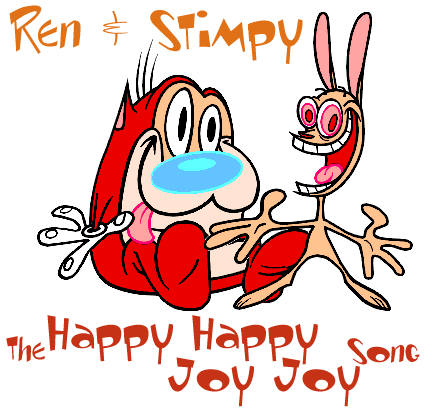 Ren and Stimpy use to be a kids show. For its time it was racy and quite fucked up for kids, but they still managed to maneuver their way around the censors. So if these crazy characters wanted to do something a little blue (which half the time was the whole show) they had to be creative about it. Then after Nickelodeon canceled them they were picked up years later by Spike TV. In their new home they pretty much had free range on any subject. Unfortunately...it just fell flat. It didn't have the same edge even though they could do anything. I guess the set limitations the show they had on Nickelodeon gave the artists and writers new ways of approaching these funny dilemmas with a minimal risk of bags of angry letters from concerned parents.
This same concept was played out in the kitchen. Now as a vegetarian it touches close to me to watch the Food Network or Top Chef and these chefs are great and they make all these incredibly delicious stuff but meal after meal it's meat meat meat.
That's fine but I'm left out by the fryer not being able to make any of these meals with out substitution. I know boundaries, creativity, but I would just to see vegetarians and even vegans represented at least once in this Food entertainment genre.
So finally the call was answered.Top Chef had a guest judge come in and judge the skill and creativity of these cooking Masters. The judge was none other than one of the most attractive actresses in Indie and hollywood movies Zooey Deschanel.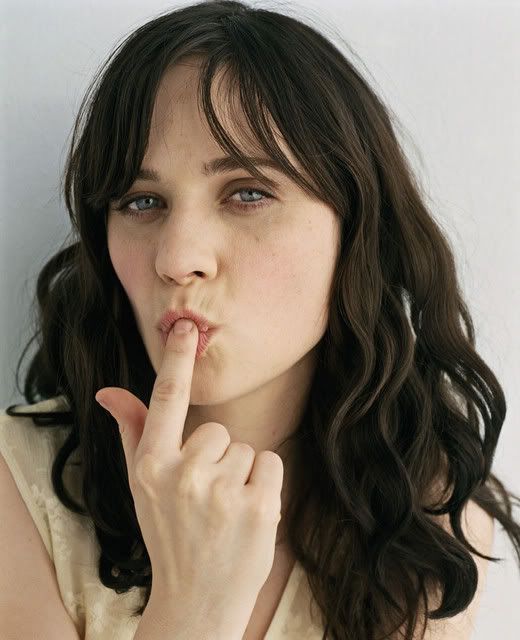 As the judge she had some dietary restrictions that the chef needed to fallow. For one she is a vegan, but not only that (and this is where it gets hard) She is soy and gluten intolerant. I'm a vegetarian so I still get me eggs and cheese, but soy and wheat products. Man, that is some pretty stiff code to live by including the food allergies.
I was even a little stumped on what the hell these Master Chefs were going to come up with. To my pleasant surprise these chefs pulled off some of the most scrumptious and really creative meals. You still got the constipated faces of having to go with out cooking an animal, but over all they proved that they were up to the challenge and that they were real masters.
The food they served were cooked with the same respect and expertise they would have used if it were Kobe beef that was the main ingredient. Cucumber gazpacho, Quinoa pasta with a medley of roasted and sun dried tomatoes, Grilled eggplant. The dished looked delicious and for the first time I saw vegetarian cooking presented in a good light, not some kind of Salad or flavorless tofu cubes. That episode was a moment of clarity. It can be done, it can be accepted, it can be just as delicious as all the other and you don't have to kill any animals to get it.
For so long since I started this trek of non-meat eating I had finally seen an eating movement receive it's much needed acknowledgment. I know it was definitely not on purpose but I have to thank Zooey Deschanel for putting it on the table and the chefs for making it happen. I know it is a bullshit reality show but for one episode it didn't taste as mindless as it looked.